In recent years, a remarkable revolution has been sweeping the world of fine jewelry: the emergence of lab-grown fancy color diamonds. They are a new era in the jewelry industry that is taking the world by storm. Well, you know what are lab-grown fancy color diamonds?
Fancy color lab-grown diamonds are exquisite, man-made diamonds that possess a captivating array of vibrant hues, meticulously crafted through advanced technological processes. These ethically produced, high-quality diamonds offer a stunning alternative to naturally occurring colored diamonds, meeting the discerning demands of the diamond market with unparalleled brilliance and eco-conscious appeal.
In this blog post, we will explore what color diamonds are, the different types of fancy-colored diamonds available, and how they differ from each other. We will also take a look into the different shades within each color category to help you understand the vast array of options available to you.
What are Fancy Color Diamonds?
Fancy colored diamonds are known for their vibrant and captivating hues. Unlike the more common white diamonds, which are prized for their transparency and colorless look, fancy color diamonds exhibit a wide range of striking colors, including shades of blue, pink, yellow, green, and red, and even rare colors like purple and orange.
These lab diamonds get their hues during the process of formation. Their value and luxurious look make them highly sought after. The grading of Lab-grown fancy-color diamonds undergo the same processes as natural ones and are graded based on hue, tone, and saturation.
Certainly! Let's dig into each of these topics: hue, tone, and saturation.
Fancy Color Diamond Grading Chart: Hue
In the realm of fancy color diamonds, "hue" refers to the dominant color visible within the diamond. It's what we commonly associate with terms like "blue diamond" or "pink diamond." Diamonds can exhibit a wide spectrum of hues, ranging from cool blues and greens to warm yellows, pinks, and even rare shades like purples and oranges. The presence of certain impurities or structural anomalies during a diamond's formation (Growing and Treatment) contributes to its unique hue.
Tone
Tone refers to the lightness or darkness of a diamond's color. It's a critical aspect in evaluating the overall appearance of a fancy color diamond. The tone scale ranges from Fancy Light, Fancy, Fancy Intense, Fancy Vivid, and Fancy Deep.
The tone scale provides a nuanced framework for assessing the richness and depth of color within fancy color diamonds. A Fancy Light tone exhibits a delicate, subtle coloration, while Fancy strikes a balance between vividness and sophistication. Stepping up, Fancy Intense showcases a more pronounced and vibrant hue, commanding attention with its radiant presence.
Moving towards the upper echelons of the scale, Fancy Vivid presents an intense and electrifying coloration, often sought after for its mesmerizing allure. Finally, at the pinnacle, Fancy Deep exudes a profound, saturated color, creating a dramatic and opulent visual impact.
Saturation
Saturation, also referred to as intensity or vividness, pertains to the strength or purity of a diamond's color. It measures how much the hue stands out, and it is an integral component in determining a fancy color diamond's overall visual impact. Saturation is evaluated on a scale that ranges from faint to intense, with higher levels of saturation indicating a more vibrant and pronounced coloration.
A diamond with high saturation appears more vivid and captivating, commanding attention with its rich and deeply saturated hue. In contrast, a diamond with lower saturation may exhibit a more subtle or pastel color, which can have its unique appeal, particularly for those seeking a softer, understated aesthetic.
Types of Fancy colored diamonds
Lab-grown colored diamonds offer a stunning range of rare colors not typically found in nature. These vibrant hues are achieved through changes in the gas mixture during the diamond's growth process.
Our dedicated researchers have spent countless hours perfecting this technique to produce high-quality colored lab diamonds, available in various shapes, cuts, and clarities. Experience the allure of these exquisite diamonds without compromising on quality or sustainability.
Fancy Yellow Diamonds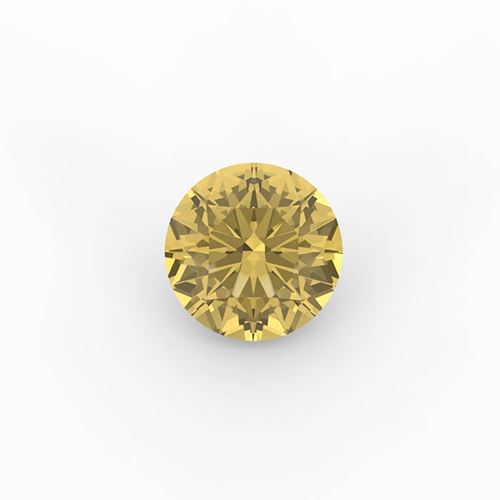 Lab-grown fancy yellow diamonds exude a sunny and cheerful hue, adding vibrancy to any jewelry piece. With their intense and vivid color, they make a striking choice for statement jewelry. Ranging from pale lemon yellows to deep, intense yellows, fancy yellow diamonds offer diverse design possibilities.
They symbolize joy and optimism and bring a positive and energetic vibe to jewelry. Lab-grown options make the brilliance of yellow diamonds more accessible.
Fancy Pink Diamonds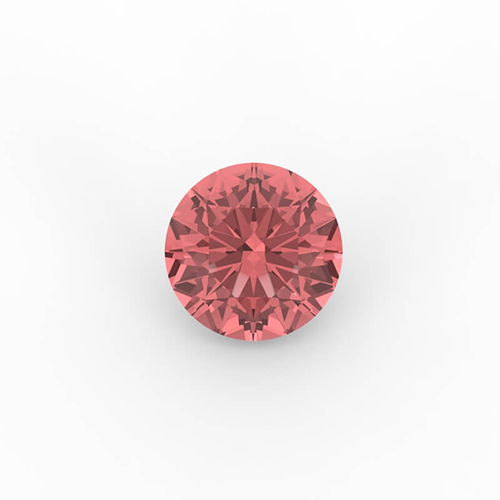 Lab grown fancy pink diamonds displays a stunning range of pink shades, from soft pastels to vibrant pinks. These rare and unique diamonds are highly sought after for pink diamond engagement rings. The color of a pink diamond is determined by its body color and tone, which refers to the depth and darkness of the hue.
Fancy pink diamonds can be cut into various shapes such as pear-cut fancy pink diamonds, pink princess-cut diamonds, fancy color heart shape diamonds, etc., creating personalized and captivating jewelry designs. The intense pink hues of these diamonds are associated with femininity, love, and romance.
Fancy Red Diamonds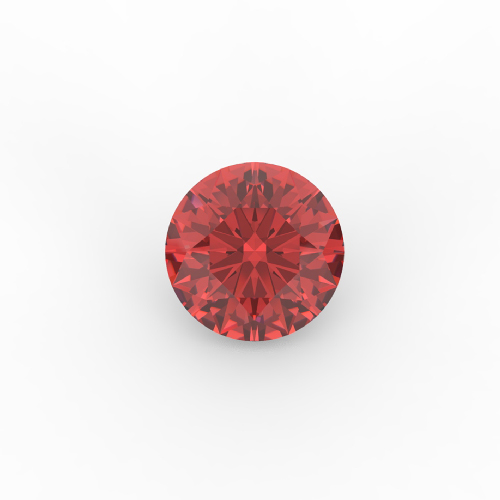 Lab-grown fancy red diamonds display a captivating red hue, symbolizing passion and strength. Their intense and fiery color makes them highly sought-after gemstones. Ranging from lighter rose-red shades to deep, intense reds, fancy red diamonds offer versatility in design.
Collectors and connoisseurs value their rarity and exclusivity. Lab-grown fancy red diamonds provide a more accessible choice for those captivated by the allure of red diamonds.
Fancy Green Diamonds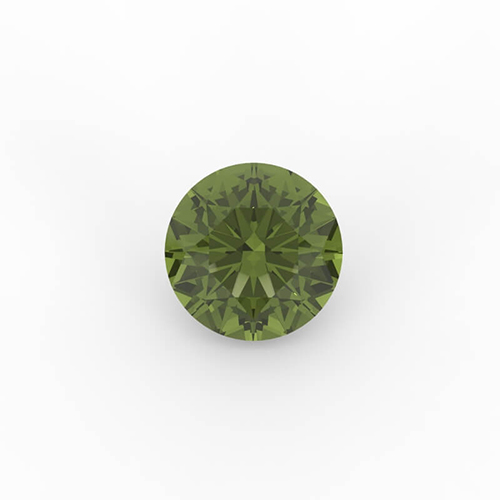 Lab-grown fancy green diamonds showcase a vivid and stunning green hue, reminiscent of lush landscapes. Their natural and earthy beauty makes them a popular choice for nature-inspired jewelry. Ranging from subtle pale greens to deep and intense greens, fancy green diamonds offer versatility in design.
Their rarity adds allure, making them captivating for jewelry connoisseurs. Lab-grown fancy green diamonds also provide a sustainable and ethical alternative.
Fancy Blue Diamonds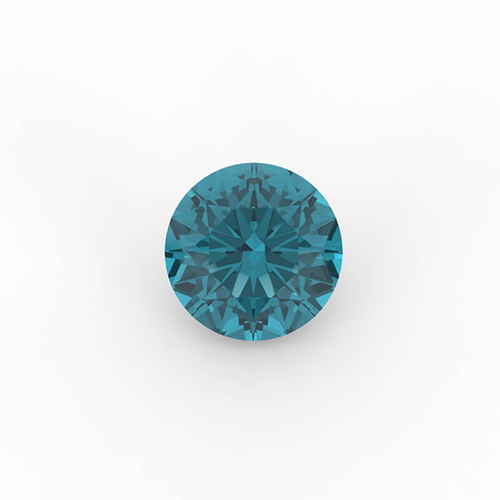 Lab-grown fancy blue diamonds exhibit an enchanting blue hue, radiating elegance and sophistication. Their striking color makes them highly coveted among collectors. Ranging from pale sky blue to deep blue, fancy blue diamonds offer diverse design possibilities.
Symbolizing calmness and serenity, blue diamonds add depth to jewelry pieces. Lab-grown options provide an affordable alternative for those captivated by the allure of blue diamonds.
Fancy Orange Diamonds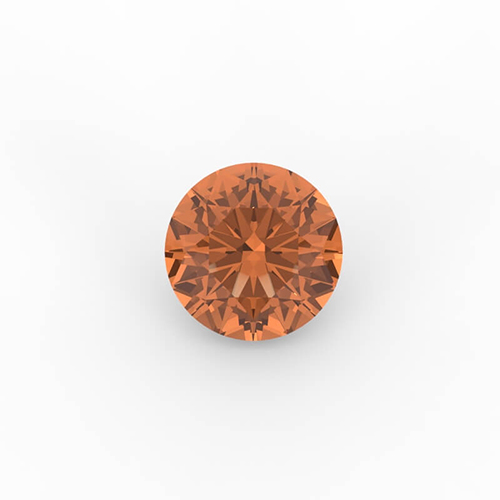 Lab-grown fancy orange diamonds display warm and fiery tones, making them a striking choice for statement jewelry. The vibrant and intense color of fancy orange diamonds adds an element of energy and excitement to any piece. With various intensities ranging from light orange to deep shades, these rare diamonds offer plenty of personalization options. Lab-grown loose fancy orange diamonds provide an ethical and sustainable choice for collectors.
Fancy Black Diamonds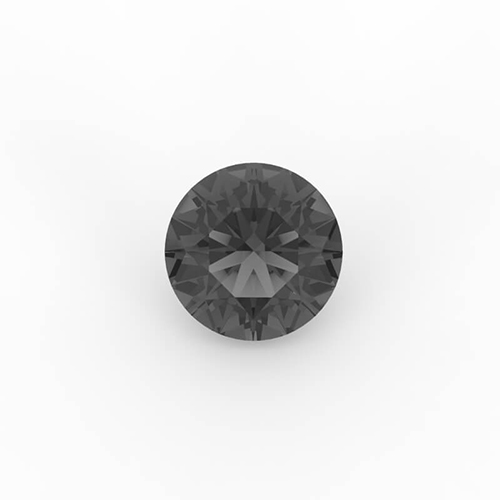 Black diamonds offer a unique and stylish choice for hip-hop jewelry, with their deep, mysterious allure. These diamonds derive their black color from the inclusion of graphite or other dark inclusions. They are often used as a centerpiece in statement jewelry or hip-hop jewelry, adding a touch of luxury to any outfit. Fancy black diamonds can truly make a fashion statement.
Fancy Purple Diamonds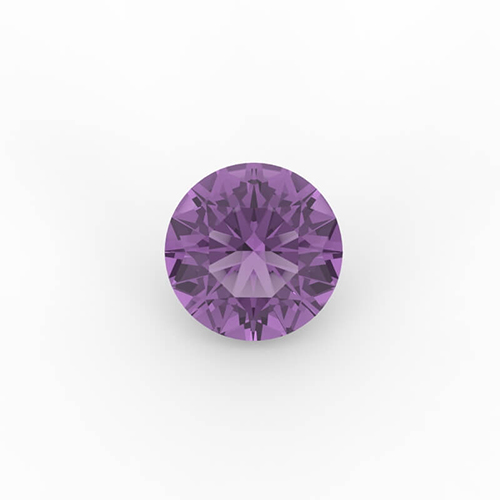 Lab-grown fancy purple diamonds exhibit a majestic and regal hue, adding a touch of luxury to any jewelry piece. With a captivating range of faint fancy purple colors to fancy deep, intense purples, they offer versatility in style. Symbolizing creativity and spirituality, fancy purple diamonds bring depth and meaning to jewelry designs.
Different Shades of Each Fancy Color Diamond
Fancy color diamonds come in a wide range of shades, offering endless possibilities for jewelry design. Pink diamonds can range from delicate pastels to vibrant, rosy tones, while blue diamonds vary from light sky blue to rich, deep hues reminiscent of the ocean. Yellow diamonds can range from pale lemon to intense canary yellow, adding a burst of sunshine to any piece. Each color category has its own unique spectrum, providing a diverse selection for those seeking the beauty of fancy-color diamonds.
Fancy Diamond Colors
Shades of Fancy Diamond Colors
Fancy Yellow Diamonds
Fancy Light Yellow Diamond
Fancy Yellow Diamond
Fancy Intense Yellow Diamond
Fancy Vivid Yellow Diamond
Fancy Deep Yellow Diamond
Fancy Pink Diamonds
Fancy Light Pink Diamonds
Fancy Pink Diamonds
Fancy Intense Pink Diamonds
Fancy Vivid Pink Diamonds
Fancy Deep Pink Diamonds
Fancy Red Diamonds
Fancy Light Red Diamond
Fancy Red Diamond
Fancy Intense Red Diamond
Fancy Vivid Red Diamond
Fancy Deep Red Diamond
Fancy Green Diamonds
Fancy Light Green Diamond
Fancy Green Diamond
Fancy Intense Green Diamond
Fancy Vivid Green Diamond
Fancy Deep Green Diamond
Fancy Blue Diamonds
Fancy Light Blue Diamonds
Fancy Blue Diamonds
Fancy Intense Blue Diamonds
Fancy Vivid Blue Diamonds
Fancy Deep Blue Diamonds
Fancy Orange Diamonds
Fancy Light Orange Diamonds
Fancy Orange Diamonds
Fancy Intense Orange Diamonds
Fancy Vivid Orange Diamonds
Fancy Deep Orange Diamonds
Fancy Black Diamonds
Fancy Light Black Diamond
Fancy Black Diamond
Fancy Intense Black Diamond
Fancy Vivid Black Diamond
Fancy Deep Black Diamond
Fancy Purple Diamonds
Fancy Light Purple Diamond
Fancy Purple Diamond
Fancy Intense Purple Diamond
Fancy Vivid Purple Diamond
Fancy Deep Purple Diamond
Fancy Color Diamond Price Based on Color, Carat, and Clarity
Certainly! Fancy color diamonds are priced based on their unique combination of color, carat weight, and clarity. The rarity and intensity of the color, the size of the diamond (carat), and the presence of any internal or external flaws (clarity) all play significant roles in determining their value.
Color: The color grading of fancy color diamonds is quite different from that of white diamonds. The Gemological Institute of America (GIA) uses a scale from Faint to Fancy Vivid to assess the intensity and quality of the color.
Carat: Carat weight is a significant factor in determining a diamond's value. As the carat weight increases, the price tends to rise exponentially due to the rarity of larger diamonds.
Clarity: Clarity refers to the presence of any internal or external flaws, known as inclusions and blemishes, respectively. In fancy color diamonds, clarity is assessed on a similar scale to white diamonds, ranging from Internally Flawless (IF) to Included (I1, I2, I3).
Shapes: A diamond shape refers to the geometric outline or form of a diamond when viewed from above. Fancy color diamonds come in various shapes, such as Round Brilliant, Princess, Emerald, Pear, Marquise, Oval, Cushion, Radiant, and Heart. Each shape has its unique style and charm, allowing businesses to cater to a wide range of customer preferences when crafting exquisite jewelry pieces.
Keep in mind that within each of these factors, there can be further nuances that affect the price.
How are colored diamonds made?
Colored diamonds can be made naturally or through treatments. Lab-grown colored diamonds are created using advanced technology including the HPHT process and CVD process that replicates the natural diamond-growing process.
Through the lab diamond process, colorless diamonds are infused with trace elements to achieve specific colors. Lab-grown colored diamonds offer a sustainable and affordable alternative to natural ones, with virtually indistinguishable properties.
Conclusion
In conclusion, lab-grown fancy color diamonds are revolutionizing the jewelry industry. With their stunning array of colors and unique characteristics, these diamonds offer a new era of beauty and design possibilities. From fancy pink to fancy blue, each shade of colored diamond brings its own charm and elegance.
Whether you're looking for a statement piece or a unique engagement ring, lab-grown fancy color diamonds provide a brilliant and responsible choice. Explore the world of fancy colored diamonds and discover the endless possibilities they offer in creating exquisite and personalized jewelry pieces with Finegrown diamonds.