10 Best Lab Diamond Hip Hop Jewelry
Lab Diamond Hip Hop Jewelry charm is a unique piece of ornaments that has been designed to bring out the inner hip hop artist in everyone. This charm is crafted from lab grown diamonds and comes in two sizes – large (2mm) and small (1.5mm). The Lab Diamond Hip Hop Jewelry charm is created using a patented technique called 3D printing.
Hip Hop jewelry wore by usually who loves hip hop music and cultures there are many rapper they their own logo, a style that can come in diamonds and gold jewelry Now you can get a lab diamond hip hop charm that is compatible with most standard-sized necklaces, earrings, rings, and even bracelets. You can order custom hip hop jewelry online with your favorite style and design options to create lab diamond-based hip hop jewelry
What Is Hip Hop Jewelry?
Hip Hop necklaces or pendants are unique jewels that allow you to express your individuality and personality. Hip-hop jewelry is a form of self-expression, that anyone can use to show their inner feelings. Our hip-hop accessories line consists of a wide array of hip-hop-inspired pendants and accessories for men, women, and children, of all ages! Hip Hop jewelry is an expression of who you are.
Types Of Lab Diamond Hip Hop Jewelry
In hip hop jewelry style you can below mention jewelry style with a lab-grown diamond that is much affordable and same as natural diamond types. We mention which jewelry is best in lab diamond hip hop jewelry.
Butterfly Lab Diamond Hip Hop Pendant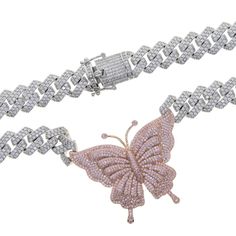 Our butterfly charm pendant is uniquely designed and looks very much like a butterfly. The brilliant diamond is perched upon the wings of the butterfly. Looking elegant and beautiful, this beautiful pendant will go perfect with your casual outfits. This butterfly pendant is one of the unique pieces of jewelry that has been put up in our online store. Have fun browsing our online store and buy your favorite jewelry at the best price!
Heartbeat Hip Hop Diamond Bracelet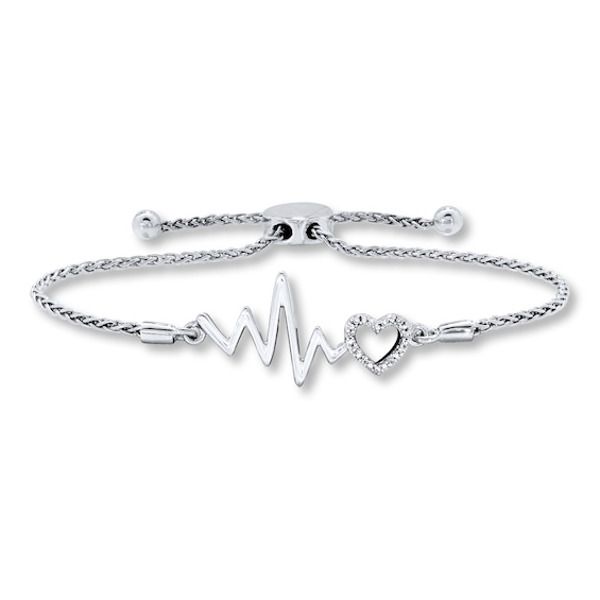 This amazing-looking bracelet has been a real hit for anyone who likes the hip-hop style. The bracelet is made of a very well-balanced combination of metals. It is a fantastic way to show off your love for hip hop and bling culture. Show your personality and give yourself a gift that's both classy and understated. In this trendy accessory, you'll be able to show off your refined sense of style. Both men and women will definitely love the way you keep yourself looking hip with this dazzling heartbeat bracelet.
Initial Diamond Charm Pendant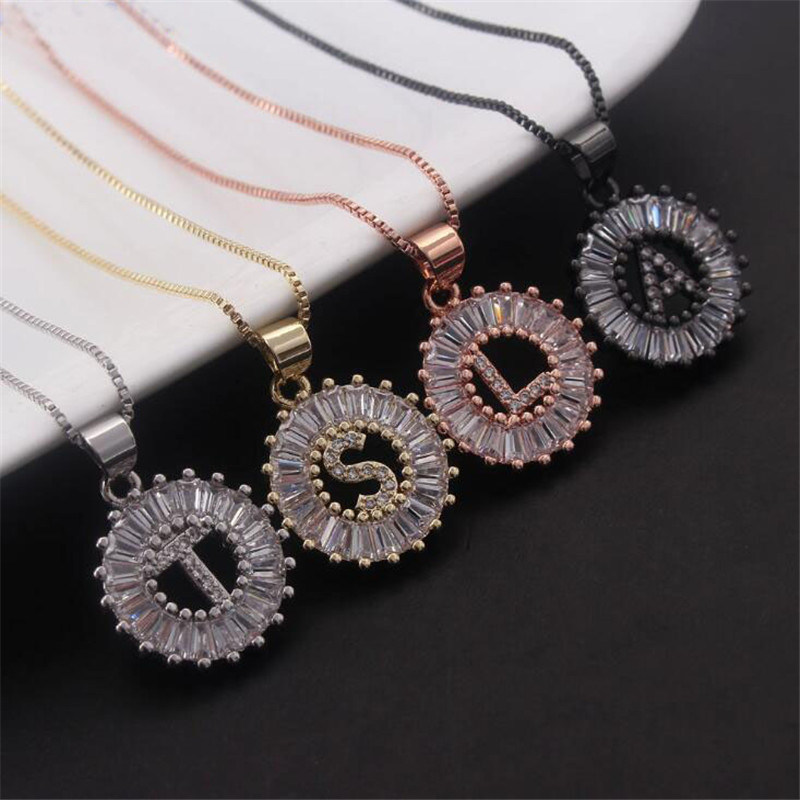 A beautiful, customized initial necklace that can be worn in many different ways! A dazzling initial charm made with clarity and precision. is great to add individuality to your style. When you want to wear a necklace or a ring, you can try Initial Charm Jewelry. These gold diamond letters form a unique alphabet. The letters are combined to form words with different meanings. So as you wear it, you can enjoy it and make new friends to write each other letters and share the meaning of your new necklace with them.
Pink Butterfly Choker Charm Pendant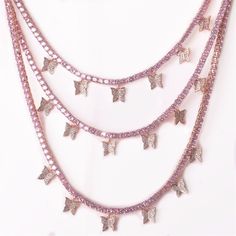 It is indeed a very beautiful pendant with a three-layer chain, and the unique little butterflies hanging on it looks great and stunning. With beautiful and shiny beads, it gives an awesome appearance and a great look. It is something which will be cherished by the wearer and a great gift item to the special ones in life.
Money Bag Charm Diamond Pendant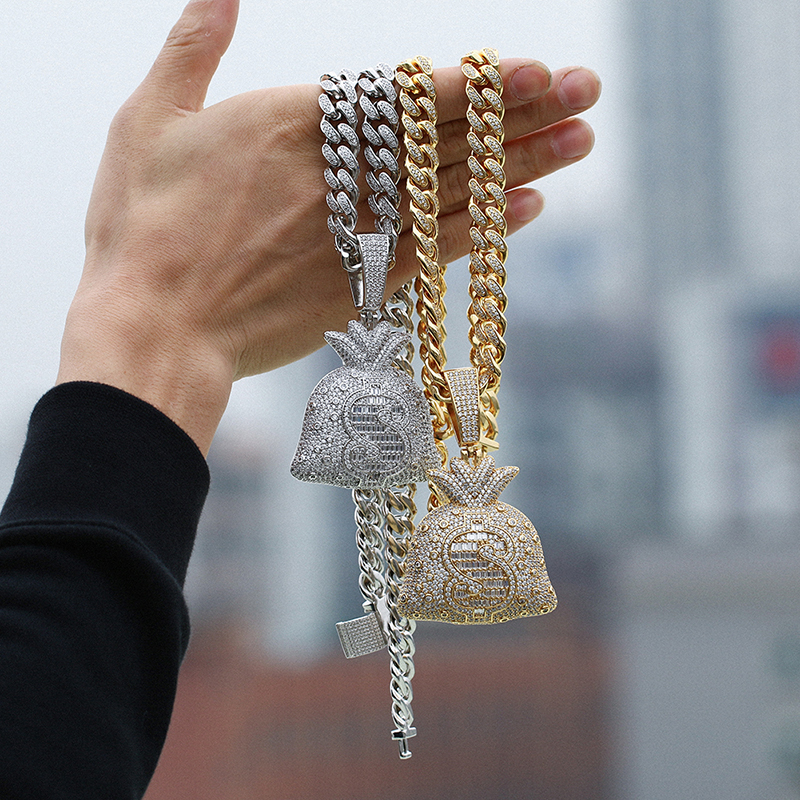 When you are facing a financial crisis, and you need a quick boost to get over it, use this fantastic money bag charm diamond pendant as your lucky charm. Its nice design gives you the magical feeling of having money. You can wear it as a necklace or a bracelet. This piece is one of a kind, just for you. it is an elegant and eye-catching diamond pendant]
Charm Stainless Steel Hip Hop Bladed Ring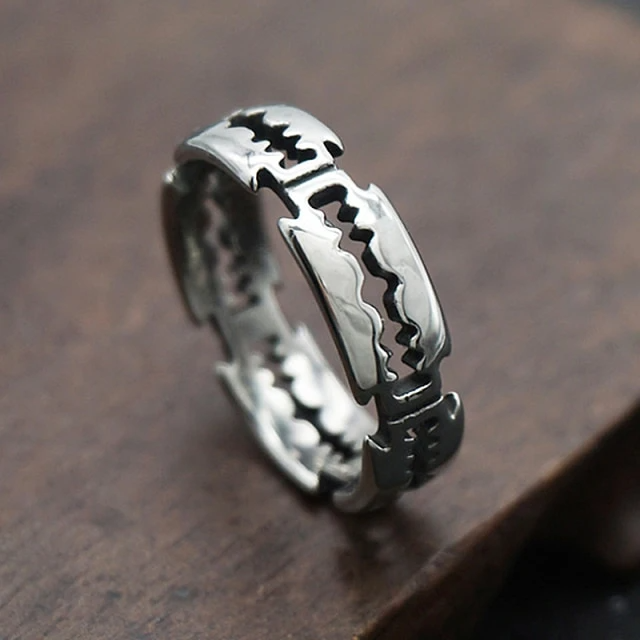 This hip-hop ring is a fashion statement that will make you the hit of the party and the envy of all your friends. Makes a great gift for your favorite hip-hop fan. This has been crafted with surgical stainless steel. This ring has the shape of the blade, so it is an absolutely fancy look. No other ring is like that. Charm, so show off your style!
Hip Hop Adjustable Diamond Ring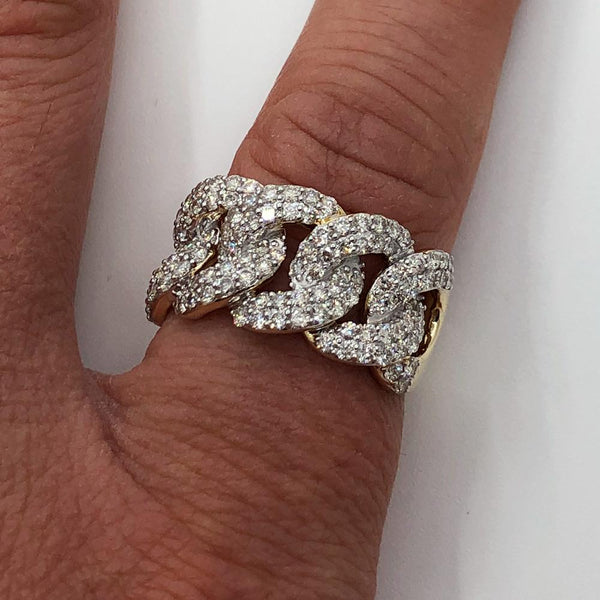 Is there any better way to take your style to the next level? Why not be known as stylish and influential hip-hop stars. With this amazing, adjustable diamond ring, you will definitely be ahead of everyone else! This hip-hop cross ring is sure to gain popularity all over the world.
Coin Round Charm Diamond Bracelet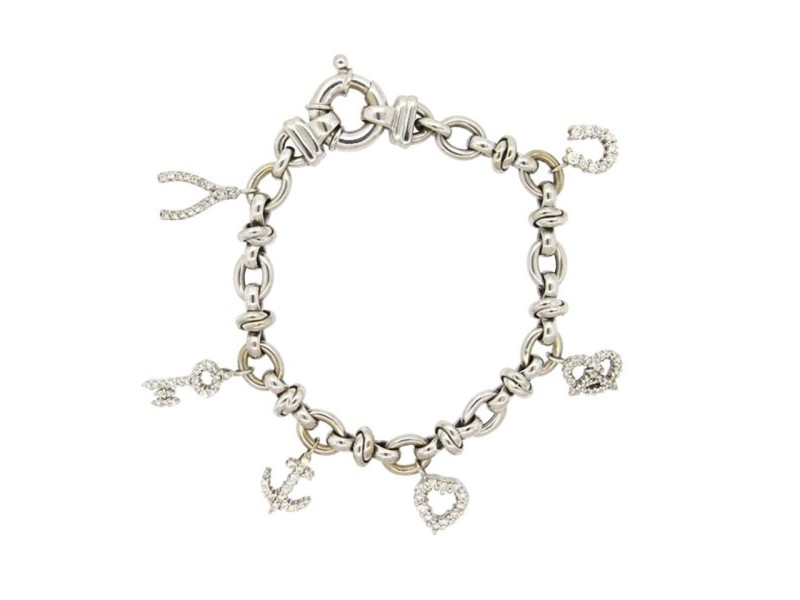 With this bracelet, you can always be on-trend! Whether you want to be just that extra little bit of irresistible beauty, or you want to gain the respect of your new friends and colleagues, this bracelet is sure to give you the edge. Each coin-shaped gold-plated bar on the chain. This bracelet makes the perfect accessory for a sophisticated yet playful look.
Hip Hop Thick Chain Lock Couple Love Pendant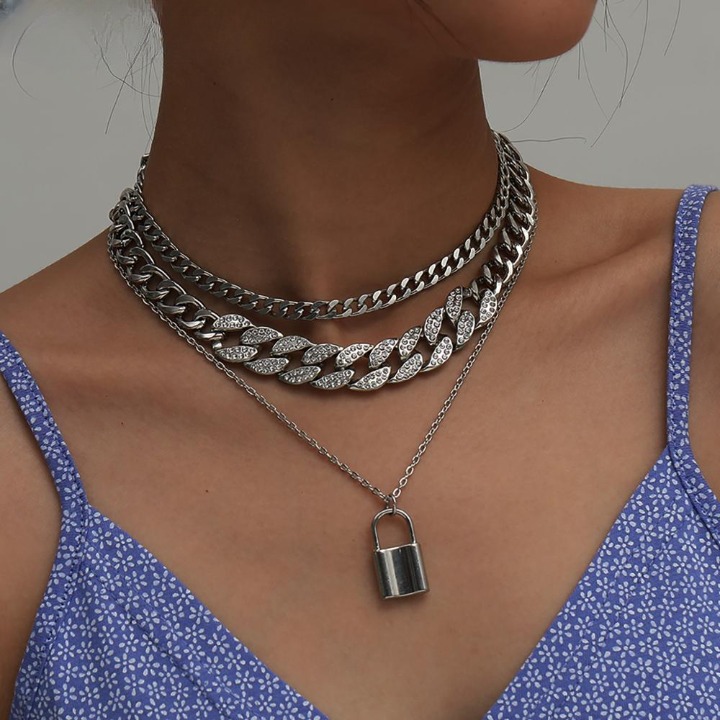 Give a romantic look to your relationship with these diamond bracelets. With the heart and lock motif, the diamond bracelet is loved by all. It is so unique and it will make you unique in the eyes of your loved ones.
Star Charm Choker Diamond Necklace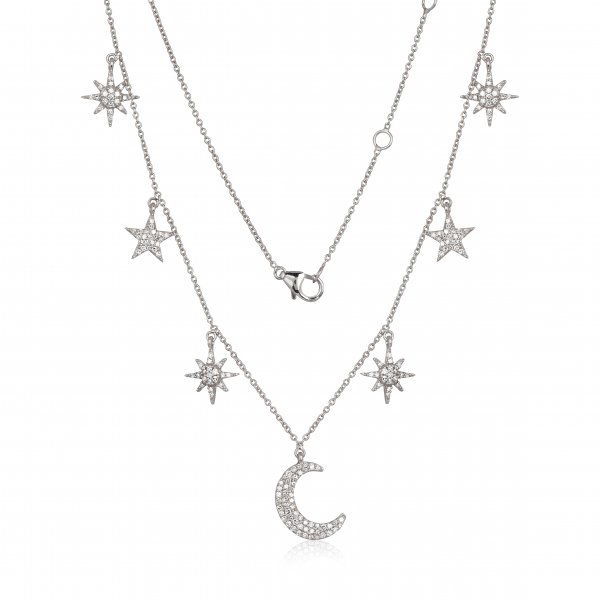 This necklace is incredibly simple but so incredibly beautiful. The stars are made to hang from a silver chain to give a wonderful look and feel. Use this charming necklace with your favorite outfit. It looks stunning with your attire. The chain is made up of gold and silver chains. The design is so adorable it will look stunning
Customize Your Hip Hop Jewellery
Type Of Lab Diamonds Hip Hop Chains
There are several types of chains available you can choose as per your requirement. 
Bead chains are beautiful. They are of the least important in terms of jewelry meaning. They are usually used to connect charms and other small objects on necklaces, bracelets, and chains. Beads can be made of glass, stone, resin, or metal 
Chain rings have been the most widely used fashion accessory in the world since ancient times. The Romans wore gold chains around their necks and wrists as a form of decoration and self-expression; many medieval knights wore them to symbolize their status as brave warriors fighting for their kingdoms. 
Box chains are usually made of stainless steel or silver. Some are embellished with diamonds, pearls, or even colored stones. They were popular in the 1980s when chains were all about glamour and glitz. Box chains can be made of gold, silver, platinum, white gold, or 14-karat gold-plated sterling silver. 
Cable chains look like cables, hence the name. They can be made of gold, silver, or platinum and come in various sizes. Cable chains are usually available in 18-karat yellow gold or white gold, but they can also be found in sterling silver and platinum. Cable chains are normally between 3mm and 6mm wide and some even come with a diamond pendant. 
Curb chains look like curb necklace, which was worn by women on special occasions. They come in different styles and colors. This type of chain is very popular and can be found in gold or silver tone. Curb chains are usually between 20mm and 50mm wide. 
Omega chains are made of solid 18-karat rose gold and are highly regarded as luxury accessories. These chains range in price but generally start at around £300. They have an oxidized finish and can be made in 14-karat gold or platinum. 
Popcorn chains are usually used to support pendants. They usually consist of small balls or links, which look like popcorn. 
Rope chain A rope chain is usually made of yellow or white gold, sterling silver, or platinum. Some rope chains are also made of colorful golds such as rose or green gold. These chains were popular in the 1980s and come in a variety of sizes. 
Wheat chains are made of small beads or balls that resemble wheat, hence the name. the wheat chain is available in several colors. 
Singapore chains are made of 18-karat rose gold. They give the wearer necklaces a classic and contemporary look. 
Snake chains are made of two or three strands of beads or small links usually made of gold, silver, or platinum. Snake chains are usually worn to support a pendant around the neck. snake chains are named after their shape, which resembles a snake. They are made of a number of strands, which can be twisted or braided tightly. 
Rolo chains are usually made of gold or silver, but they can also be found in yellow, white, or rose gold. Rolo chains are elegant and classic and come in a variety of styles. 
Palma chains have a hexagonal shape. These chains feature knots on the sides, which make them look thicker. They are usually made of gold, silver, or platinum and come in different sizes. 
Mash chains are designed to look like a mash, which is a type of shellfish. These chains can be made of various types of metal and come in different colors. Some are embellished with beads, stones, or pearls. 
Figaro chains are usually made of gold or silver, but they can also be found in yellow, white, or rose gold. Figaro chains are elegant and classic and come in a variety of styles. Figaro chains are named after the most fashionable opera character of all time. They are usually made of gold or silver but are also available in yellow, white, or rose gold. Figaro chains are elegant and classic and come in a variety of styles. 
Solid cable chains   Solid cable chains last for a long time and come in many sizes. The chain is made of solid gold, 9 ct gold, or white gold.
Price Of Lab Diamond Hip Hop Jewelry
The cost of lab-grown diamonds has dropped by 30% over the past few years, which is why gold and platinum chains have become more popular. Due to their high price, lab-grown diamond pendants are often only obtained when a diamond is found that is comparable to or better than one already in the chain or in jewelry. The cost of lab-grown diamonds has dropped by 30% over the past few years, which is why gold and platinum chains have become more popular.
FAQs
What are Hip Hop charms made from?
Hip Hop charms are made from 14 karat gold, white gold, or platinum. The Hip Hop charms add a unique elegance to the designs. The hip-hop charms are available in a variety of types and styles but not indifferent metal types. Hip Hop charm designs cover a mixture of icons that would be relevant to the youth generation and people who love trendy accessories
What are lab diamonds made from?
The lab diamonds are synthetic, not natural. They have the same chemical, physical and optical properties as mined diamonds. Lab diamond eternity bands use a small center diamond that can be any shape or size to fit your style.