How To Choose Lab Created Diamond Halo Engagement Ring
The Lab Created Diamond Halo Engagement ring is a modern style of engagement ring and it is requirement is huge in women. The design, which consists of micro pave colored diamonds and a halo setting, is meant to draw attention away from the center stone by placing it on either side of the ring. The Lab Diamond Halo Engagement ring is available in both an 18k gold and platinum version but most of the USA and UK women preferred to go with white gold one. Are a modern take on the classic diamond engagement ring. The halo of brilliant round diamonds is set in a stunning 18k white gold band and can be custom made to fit any size finger hand and will be the talk of any party.
If we talk about design there is oval, princess cut, round cut one of a most purchasing cut based halo ring and from and In all these designs most common designs are round, oval shaped one because of diamond fits in the middle of an outer ring that has many diamonds placed in it.
And, Round and princess cut diamond are a brilliant cut design that was created to raise the value of a diamond ring and multiple surrounding stones around the center diamond stone create different looks and touch. The use of this shape might have generated interest in many people who are now getting engagement rings with it. By designing a beautiful halo engagement ring, you will be able to remember your wedding day for a long time after you get married.
Style Guide : Lab Created Diamond Halo Engagement Ring
Jewelers can use various shapes of round brilliant cuts or princess cuts in halo style diamond styles. The main purpose of having these jewels placed around the center stone is to increase ring value and style, When these diamonds are present, the value of the center stone increases as well. The rings that have this design are often available in many different styles and you can choose the one that best suits you.
Halo style based engagement rings also come with a lot of sparkle and fire because of the multiple diamonds that are present in them. The Halo-style engagement rings also come with a lot of sparkle and fire because of the multiple diamonds that are present in them. Engagement rings are often made of white gold, but platinum can also be used. Rhodium plating enhances the durability of the platinum ring, which is a form of coating.
Lab Diamond Halo Engagement Rings are available in a two style one of is simple round without sided diamond and second one cushion cut diamond with halo style without sided diamond. The traditional design is a ring with three prongs that hold the center diamond than have round brilliant diamonds placed around it. This design is wider than a traditional engagement ring and is also more expensive. The second design of the Lab Diamond Halo Ring is a halo engagement ring that has many small princess cut diamonds placed around it to enhance its value.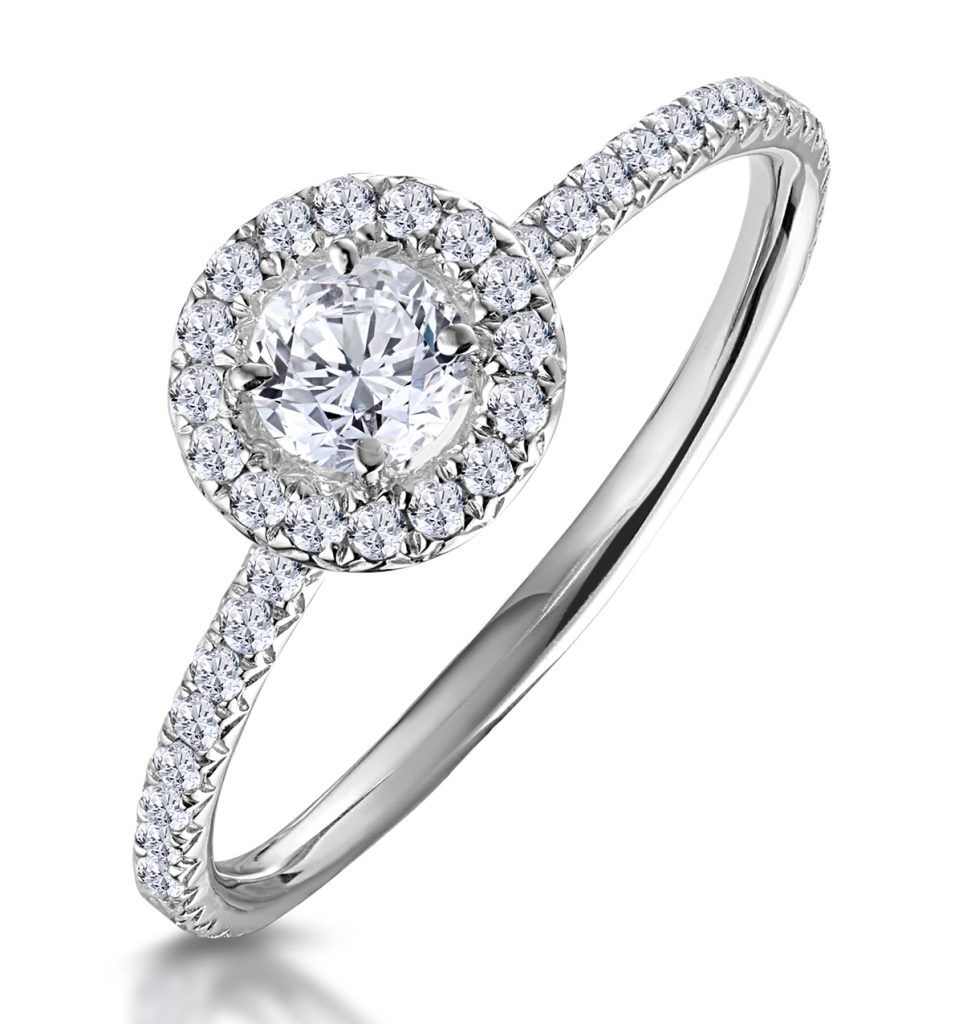 Beauty And Quality
A good quality Lab Diamond Halo Engagement Ring will have a beautiful ring shank, an excellent center stone and the stones that surround it are of excellent quality. A lot of jewelers and people who sell these rings in the market have one common goal; to make their customers happy with the purchase. These diamonds are set by hand but they will be set carefully so that no damages or flaws occur.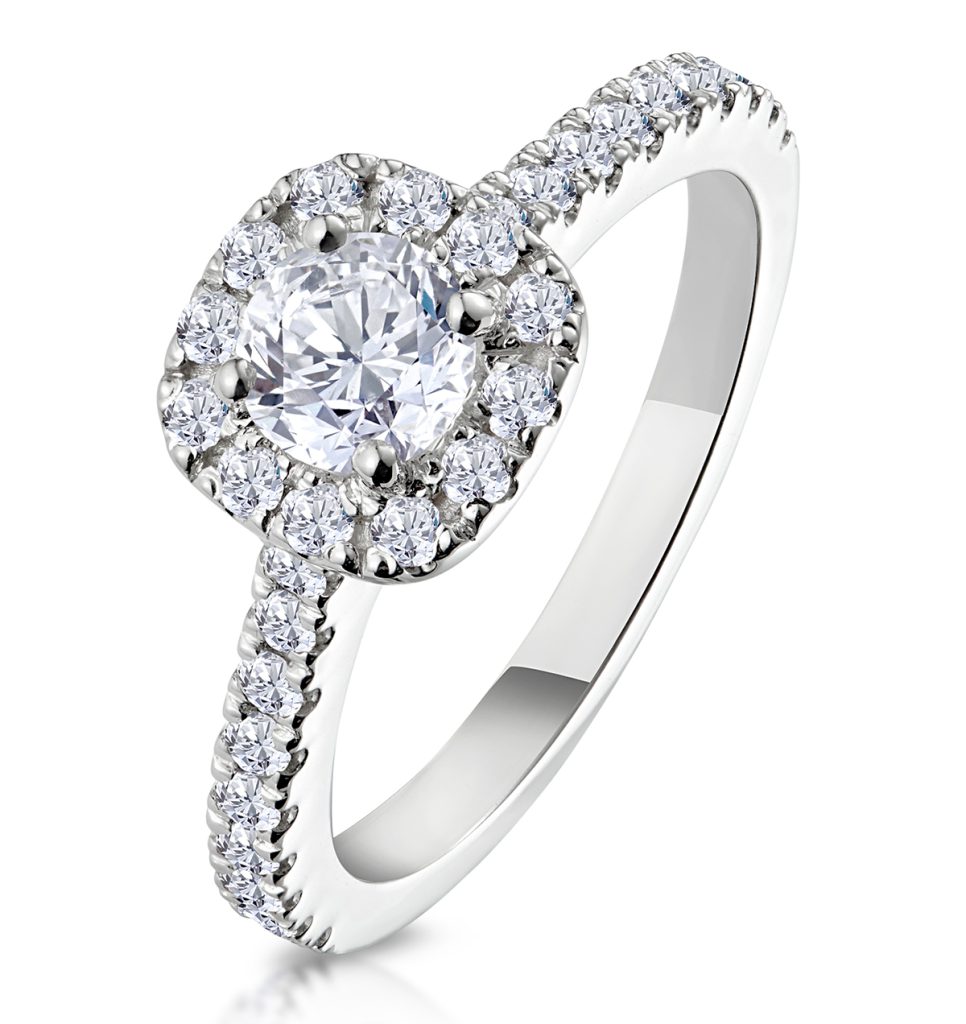 The Lab Diamond Halo Engagement Ring is growing in popularity as it is being used more often for engagement rings. The ring is getting a lot of attention from those who want to show off their engagement and marry soon. This ring is not only used for engagement rings but also for wedding rings. The ring can be customized to fit your needs.
Value
There are a lot of people who are interested in purchasing this ring rather than the traditional one. This ring is more expensive than other types of wedding rings but it will be worth all of the money that you spent on it. The lab diamond halo engagement ring is an excellent idea for those who want to purchase an engagement ring.
The fact that your wedding and engagement ring are both set with diamonds, which add value to them, will certainly make this idea almost impossible to pass up. When you spend time looking at jewelry and at different engagement rings, you might have noticed that this ring is one of the most unique types.
This ring will really bring out the beauty in your center diamond and can make everyone who sees it or knows about it to be jealous. The ring will also add a lot of value to your center stone so when you decide to sell it, you will be able to obtain a good deal for selling it. This ring is easy to clean with warm water and detergent.
Price Of Lab Created Halo Engagement Ring
Lab Diamond Halo Engagement Ring prices normally vary from $500 to $15,000. The price of the ring that you choose will depend on many factors. The quality of the center diamond and the amount and quality of the stones surrounding it will be what determines the price that you will have to pay for it. Choose a stone that is clear, bright, and more brilliant if you want to pay less for your ring.
The higher the clarity, brilliance, and fire in your stone, the more you will have to pay for your Lab Diamond Halo Engagement Ring. If you want to purchase a Lab Diamond Halo Engagement Ring, take your time and find one that has a very clear and brilliant center diamond. The ring will look much better if it has high clarity and fire.
Lab Created Diamond vs. Natural Diamonds
Lab-created diamonds are not the result of mining processes; these diamonds are grown in factories by heating carbon so that they can become a diamond. Most lab-created diamonds are created using high pressure and extreme heat to start the process. Many types of lab-created diamonds are grown in factories, such as cubic zirconia and moissanite.
Natural diamonds are mined from the earth and polished to perfection? The rarity of these diamonds makes them a sought-after commodity by many jewelry owners and jewelers. Natural diamonds come in various kinds and shapes. In case you do not know what kind of diamond you will order, a jeweler or other expert should clarify this for you so that you don't end up purchasing an inferior stone for your ring.
Know more about : Natural vs Lab Created Diamond Engagement Rings
Why Choose Lab Created Diamond Ring?
If you are looking for a ring that is durable and that will last, lab-created diamond rings are the best option. These rings will stand up to everyday wear and tear without being damaged or lost. These are also very adaptable since you will be able to wear them on different occasions. They are also more affordable and they do not need as much care as real diamonds would require.
The thing that makes lab-created diamonds so durable is their durability. Their hardness is comparable to that of other diamonds, and the fact that these rings are made using high pressure and temperature does not affect their strength or performance in any way. Lab-created diamonds can also be used for other purposes.
Tips For Buying A Halo Engagement Ring
When you know you'll like your ring, it's ideal to buy it when you're sure you'll like it. You must ensure that the ring complements your style and will look beautiful on your finger for as long as you want to wear it. You should also make sure that the ring matches your personality and lifestyle. If you want to buy engagement ring for your partner below tips help out to you on better way.
FAQs:-