How Much Money Should You Spend On A Wedding Ring?
A wedding is supposed to be the happiest day of your life, and there's a lot of pressure to make it perfect. You want to get your fiancée something they'll love, but you also want to stay within your budget. You're torn between your heart and your head! Don't worry we've got the right advice for you! We love helping our clients make the best choices on their wedding day, and we're here to help you decide how much money should you spend on a wedding ring. Let's get started…
How much you have to spend on your wedding ring is your judgment and it also shows the importance of the person in your life. it was useful to think about the moderate engagement ring price. If you are looking for the perfect ring, then we need to consider the middle price range too. It is important to know the fact that people can love you more and give you different kinds of rings. Most couples spend between $900-$1500 on the engagement ring, but this varies from person to person.
Ultimately, the best way to know how much to spend on a wedding ring or over a engagement ring is to know your ring budget. There is no reason to go into debt when there are size, style, and complexity options to suit everyone's ring budget. Before you spend what feels like a million dollars on that perfect ring, stop and consider how much money should you spend on a wedding ring. This article will help you plan how to get your dream ring without breaking the bank.
Further, consider which type of diamond you choose for your wedding band ring. And the brand of the ring overall plays a role in wedding rings and engagement costs.
Wedding Ring Budget Calculator
How much money should you spend on a wedding ring? when buyer thing about to purchase ring for special occasions like wedding or engagement, that time budget is come first one and then diamond and metal second. It is important to get a sense of how much you should be spending on a wedding ring before proposing to your significant other and making an offer in order to avoid being judged for having spent too little or too much on the ring by your partner.
Which Diamond Best For Wedding Ring?
In a wedding ring or engagement ring there is diamond is major attraction in a ring but which diamond is best to use over wedding ring that is confusing by buyer below you can get details.
| | | |
| --- | --- | --- |
| | Natural Diamonds | Natural diamonds are still considered the most demanding diamond stone. They are used for engagement rings and wedding rings and are considered the top choice by couples also it is also comes in luxury jewels as well. But couple required to spend around $1500+ on more on a natural diamond ring. natural diamonds are known to be the most popular choice for many people. |
| | Lab Grown Diamonds | Lab grown diamond is one of a best option when you choose wedding ring or engagement ring, because of it is a cheaper then real diamond. Lab created diamond gives same clarity, weight, size and spark which natural one gives. It's great choice when you searching something affordable wedding ring for self or for partner. |
Which Metal's To Use For Your Wedding Rings?
A metal's price is stable no matter what type of ring you choose and it also depends on the style of the band. A wedding ring budget increase is possible with the availability of various styles and brands. Pure metal wedding rings last a long time, which is why most couples prefer them. With proper care, gold and platinum types of metals can last more than 30 years.
Rose gold
In wedding ring rose gold is one of great option because of it is a great option to consider if you want the best look in a wedding ring. A cost of rose gold rings can vary depending on the design, carat weight, and metal type. These metals do not cause any allergic reactions, so they are safe to be worn by almost all people. It can be a gorgeous metal and it is unique if you have a unique taste.
White Gold
White gold offers various advantages who want to go with platinum but want to wear gold one metal they can go with white gold. It is a very versatile metal that can be used in almost any jewellery piece. White gold is the most widely used metal in wedding rings and engagement rings. Prices vary depending on the carat weight and metal type, but it will definitely not be inexpensive. The colour and plating are very durable and the light weight jewelry.
Yellow Gold
Yellow gold rings have been a popular choice for many couples because of the price. It doesn't tarnish over time and it looks beautiful in many different styles. Yellow gold is a popular choice for many people because it is affordable, durable, and doesn't rust like other metals. that can be worn all the time. They are really light, comfortable and an affordable option to consider. Gold rings are perfect for those who want a very classic look. Fine jewellery or gold rings are made with gold, silver, platinum, or palladium and sometimes with other precious metals like rhodium or 24k gold.
Platinum
Platinum is the most durable and longest-lasting of all metals. Although they are very popular, they are also more expensive than traditional golds or sterling silver because of their rarity and high cost of production. Platinum is a great choice for people who want a unique ring that lasts a long time. Platinum rings are suitable for people who have allergies to other metals. They are popular because they look amazing and they don't contain any allergens. They are also a great choice of metal for wedding rings and engagement rings because they won't wear out over time as other metals do.
Wedding Rings Cost Based On Metal
Wedding rings are important ornaments for wedding or engagement types of occasions. In the USA couple has to buy at least a 0.20 CT diamond ring to go 5.00 ct diamond ring and the price of start wedding diamond rings prices start from $300 to $15000 approx including metal, diamond, and cuts everything you can buy online or you will customize a diamond wedding ring.
The average American couple spends $500 to $5500 on a diamond ring at the wedding time. Average salary person can buy diamond ring mostly over installment based. Below is the vvs1 diamond clarity based 1.00 carat diamond ring chart.
| Metal | Gold Karat | Lab Grown Diamond Price | Natural Diamond Price |
| --- | --- | --- | --- |
| Rose Gold | 14 To 22 K | $ 1200 | $ 3200 |
| Yellow Gold | 14 To 22k | $ 1200 | $ 3200 |
| White Gold | 14 To 22k | $ 1200 | $ 3200 |
| Platinum | 14 To 22k | $ 1200 | $ 3200 |
Diamond Color Reduce Wedding Ring Cost
A cost of wedding ring is given above chart and average person spend at least $2000 on diamond ring with their favorite diamond shape, carat and metal combination but person can reduce the wedding ring cost with diamond color clarity. A diamonds comes with clarity if there are less clarity means diamond valuation is reduce in a diamond D To Z based clarity count below image will guide you perfect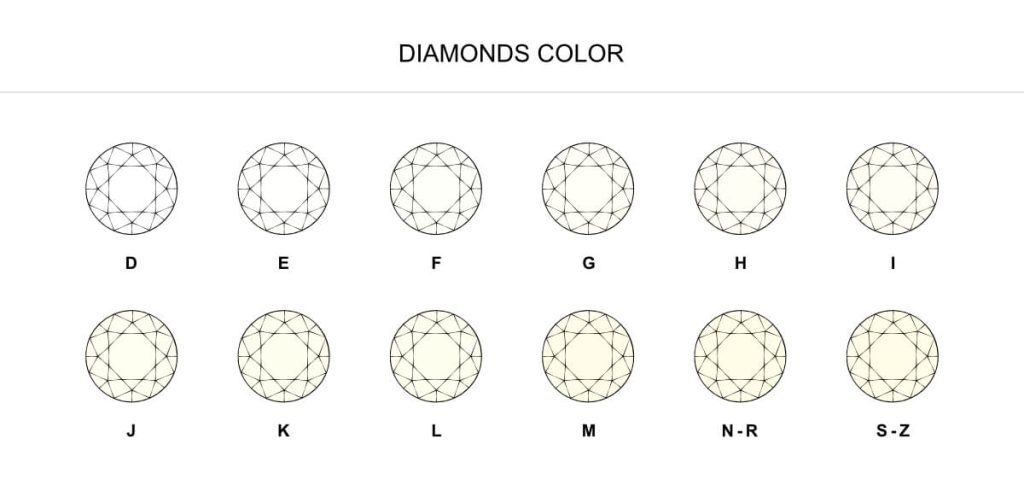 "D" clarity grade is considered in pure and spotless diamond colour that is pricey. And, from E to Z, the diamond colour changes to yellow, with "Z" grade diamond colour being the cheapest, with 1 carat SI Clarity. To want to what is the actual lab grown diamond SI price over finegrown click on price list category.
Choose The Most Popular Wedding Band Styles
Ring band is third most requirement thing when ring purchase there are many types of ring band styles available which you can choose as per style.
Eternity Wedding Band
Eternity wedding band typically features gemstones that are fixed in place with prongs. Each gemstone represents one year of the couple's relationship so the number of stones can determine how long the couple has been together .As an alternative to traditional wedding rings, eternity rings are great for people who want to show how much they love and appreciate each other.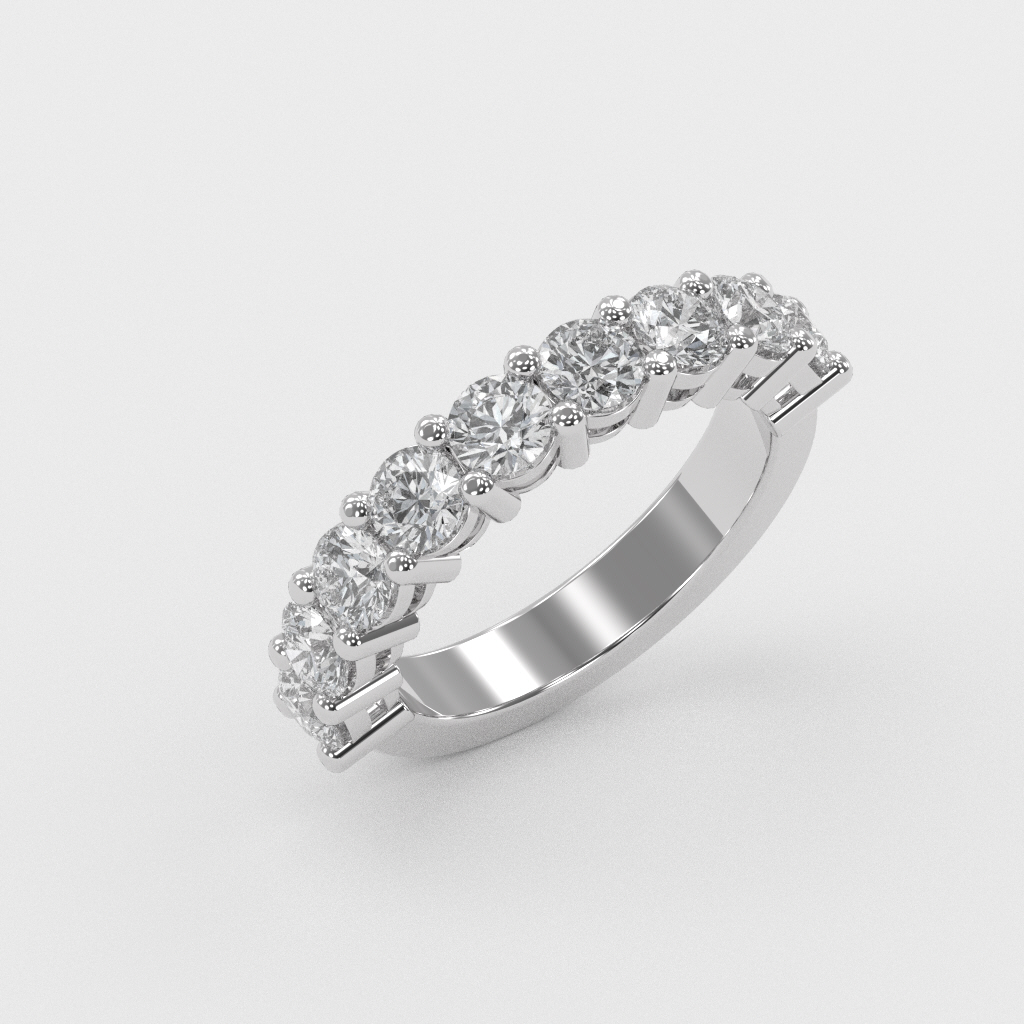 Single Stone Wedding Band
The single stone wedding band has a single gemstone placed on the ring. It is very popular because of its unique and beautiful design. Some examples are onyx, pearls, ruby, etc. This type of wedding ring can be worn on every occasion because they have different styles that can be chosen from.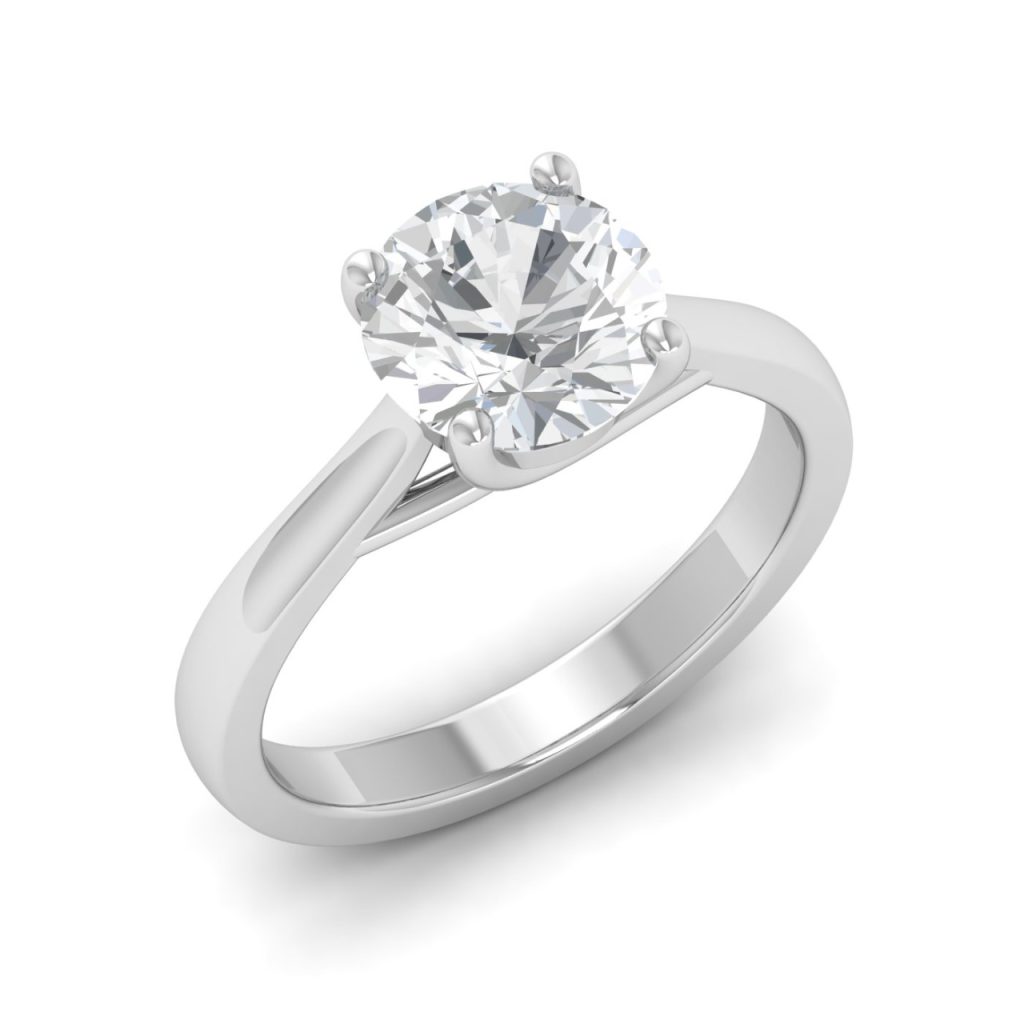 Half Eternity Band
Half eternity band is one of the most popular styles for wedding bands and engagement rings when a diamond is involved. It consists of a band that goes halfway around your finger with the two halves of the ring, which allows you to choose from different metals, with or without diamonds.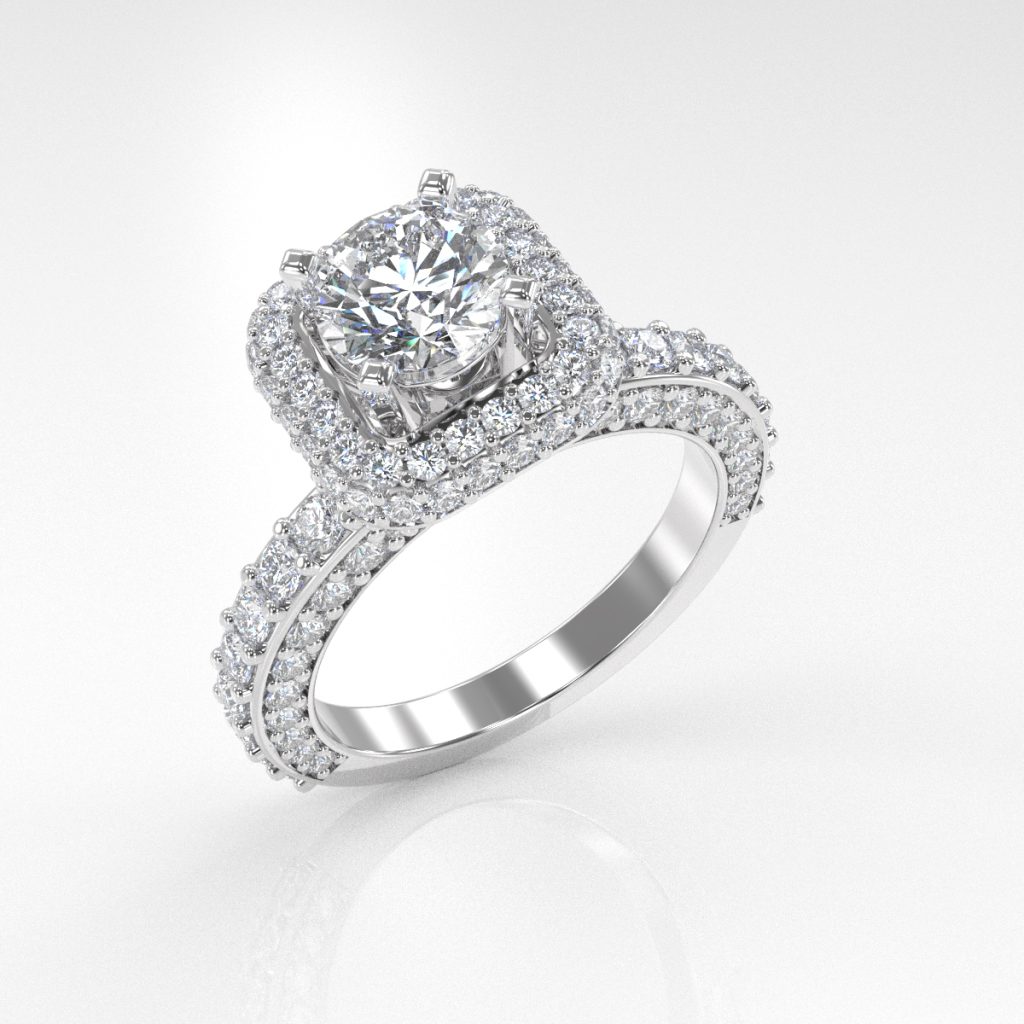 Simple Platinum Band
Platinum is a great choice for people who want a unique ring that lasts a long time. Platinum is seen as the most expensive type of metal that you can choose. It can be found in white, yellow, and rose gold colours. Platinum engagement rings are the choice of many brides because it has beautiful designs and it is the rarest metal after gold.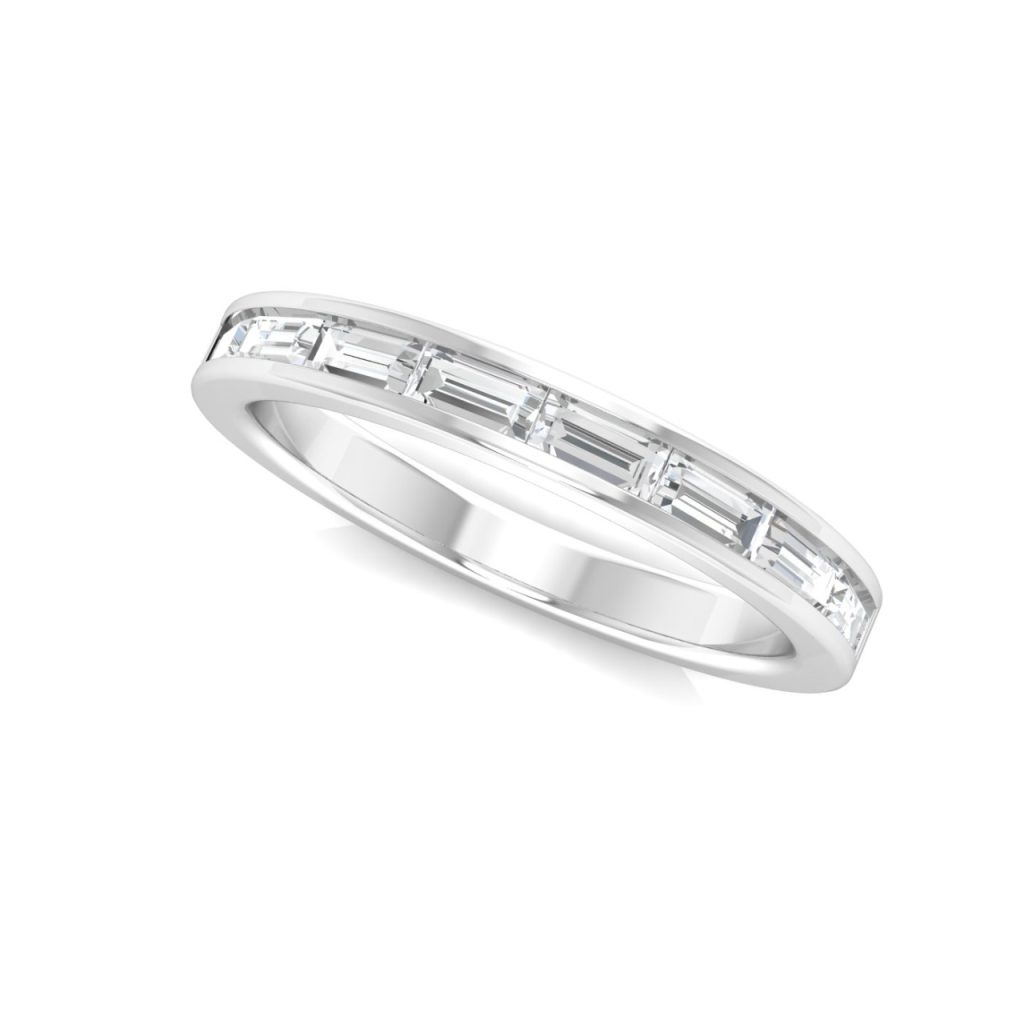 Conclusion
When choosing rings for a wedding, one has to consider different aspects depending on the ring style. There are many styles of wedding rings, but there are only a few of them that suit people according to their preferences and tastes. A person should know the different styles of wedding bands that can be found in the market.
He or she should also know what metal is suitable for the ring and how durable it will be after several years. Wedding bands are made of different types of materials such as gold, platinum, and silver. When one decides to buy one, he or she should check the durability first. If you want to buy a ring that will last for several years, you should choose a metal that is not prone to being defective or broken easily. For example, gold and platinum are great choices because of their durability.
FAQs:
What Is An Wedding Ring?
A wedding ring is a ring that symbolizes marriage. It can be made in different styles depending on the preferences and tastes of the person who will wear it. Today, couples use wedding bands to exchange during their wedding ceremony or even these days during the proposal.